A two-car wreck has police working to clear up Asher by Kaufman Lumber in Little Rock Tuesday night.
There has been an accident on Asher Ave. by Kaufman Lumber in Little Rock.
Asher is still blocked off.
Police told relatives a vehicle was speeding and crossed over the median hitting another car.
We have photojournalist Gene Prousnitzer, on the scene. A relative told him that his family is in very bad condition and that the driver had to be cut out.
After approaching an officer with what the relative had stated, the officer responded, "that's what it looks like."
Below is the driver-side of the alleged victims car: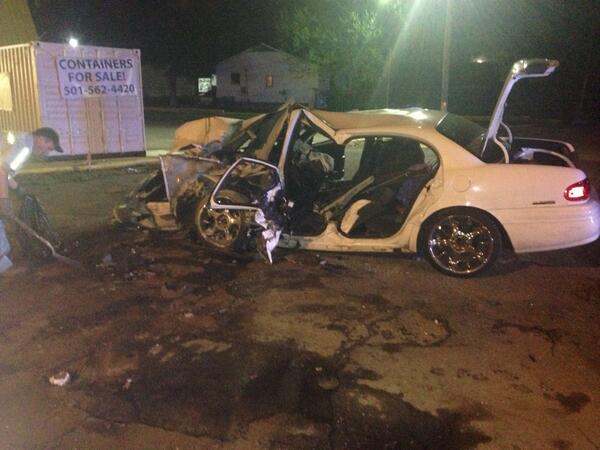 We will keep you updated will more information as it becomes available.